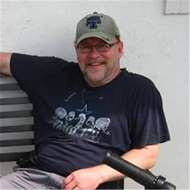 excaliber07208
54 años de New Jersey.
Hola tengo -- anos en Elizabeth, Nj busco amistad amigos conocer gente para compartir y hacer cosas, cine, caminar, hablar y pasalar bien con una persona. que se una persona para Buena amistad




Tambien para las gente de fuera de USA

Alquilo un Cuarto de dormir $-0 por dia gente de vacacion a NY por - dias, rento en New Jersey.
jcdv1995
28 años de New Jersey.
???????????? quiero hacer nuevos amigos y quizás encontrar algo más.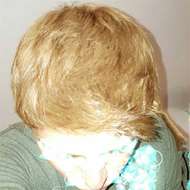 human4human
21 años de New Jersey.
Friendly amistoso
Alexa.i
33 años de New Jersey.
trasvesty de closet pasiva vivo en new jersey me gusta vestirme de mujer tengo mucga ropa interior ...yy mi fantasia es vestirme para ti
andy615
23 años de New Jersey.
A shy guy who is looking for friends or a relationship a guy who can love me for who I am and is willing to show me what true happiness can be like and has a good personality and heart
james1992
30 años de New Jersey.
I am James by name from the United states of American. I am a full time binary trader and also an account manager I do help individuals who are willing to invest
allan48
49 años de New Jersey.
i in the bronx ny and it says nj i´m hiv poz --years i like cooking blasting my music shopping online kissing cuddling going out for nice walks dinner movies i´m passionate loving caring romantic honest funny i´m only looking for a good man for relationship to share my life with
freakboyee_100
36 años de New Jersey.
i´m christopher, i´m looking - some fun. i in the philadelphia area ***--, that´s the northeast. i´m lookin for someone that is like myself. i´m not gay, but bi...ual. but don´t mind a gay man. he must be at least -- - -0 yrs old, fit and well endowed. i´m openminded and adventurous can be wild if needed. i´m versatile top or bottom and like to do both. i like to do whatever u like...
meets4fun
35 años de New Jersey.
always looking for now. in philadelphia area. ever wanna meet inbox me i travel if i got the right formula. love to please and be pleased. looking for - or - new friends on meetups to have some fun. love experimental moments.....
eastern
27 años de New Jersey.
rn cloudy fwb